1364 Union Road

            West Seneca, NY  14224           

tel./text 716~536~5402

Spa With Me Kid's Spa Parties

for little peanuts, tweens and teens

Here is a chance to give the kids a very special occasion they will always remember!

Your Group of 4 kids will receive:

   Mini Facial with Skincare lesson

   Mini Mani with Paraffin dip and Polish

   Mini Pedi Scented Foot Soak

 Makeup Application

 A chance to Make a Craft that is age appropriate 

Total Package for four kids is $135.

 Additional children are $30 each after the first four.

Ask us about our mobile spa services where we bring the party to your venue. 

​"Dear Miss June, 

 Thank you so much for the chocolate facial it felt so good and I really enjoyed it! You made me feel special. Thank you!" 

-

Jianna – Buffalo
"My daughter had such a wonderful Birthday celebration at You're So Vain. Thank you for making it so special!" 

 ~Mrs. Susan L.- Tonawanda


"I love not having to worry about the clean up after a kid's party!"  

~Ms. Lisa C. - Hamburg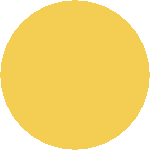 Parents! Get a $25 credit for a facial or body wrap when you spend $150 or more on a kid's spa party!